ATS ATC Breaker / Contactor
Cat ATC Service Entrance Rated MCCB & Power Breaker Based ATS
Cat® Service Entrance Rated (SER) automatic transfer switches (ATS) are designed to provide standby power emergency power to entire installation loads to protect against utility power interruption; yet allow the ATS to be as close as possible to the point of service entrance. By safely and in code compliance, integrating the necessary overcurrent protection and service disconnecting means into the automatic transfer switch, a single installation can be made at the service entrance. This design eliminates the need for a separate upstream fault protection and respective interconnections, which in turn reduces installation space, time, and cost. Breaker-based Service Entrance Rated transfer switches are available from 30A to 5000A.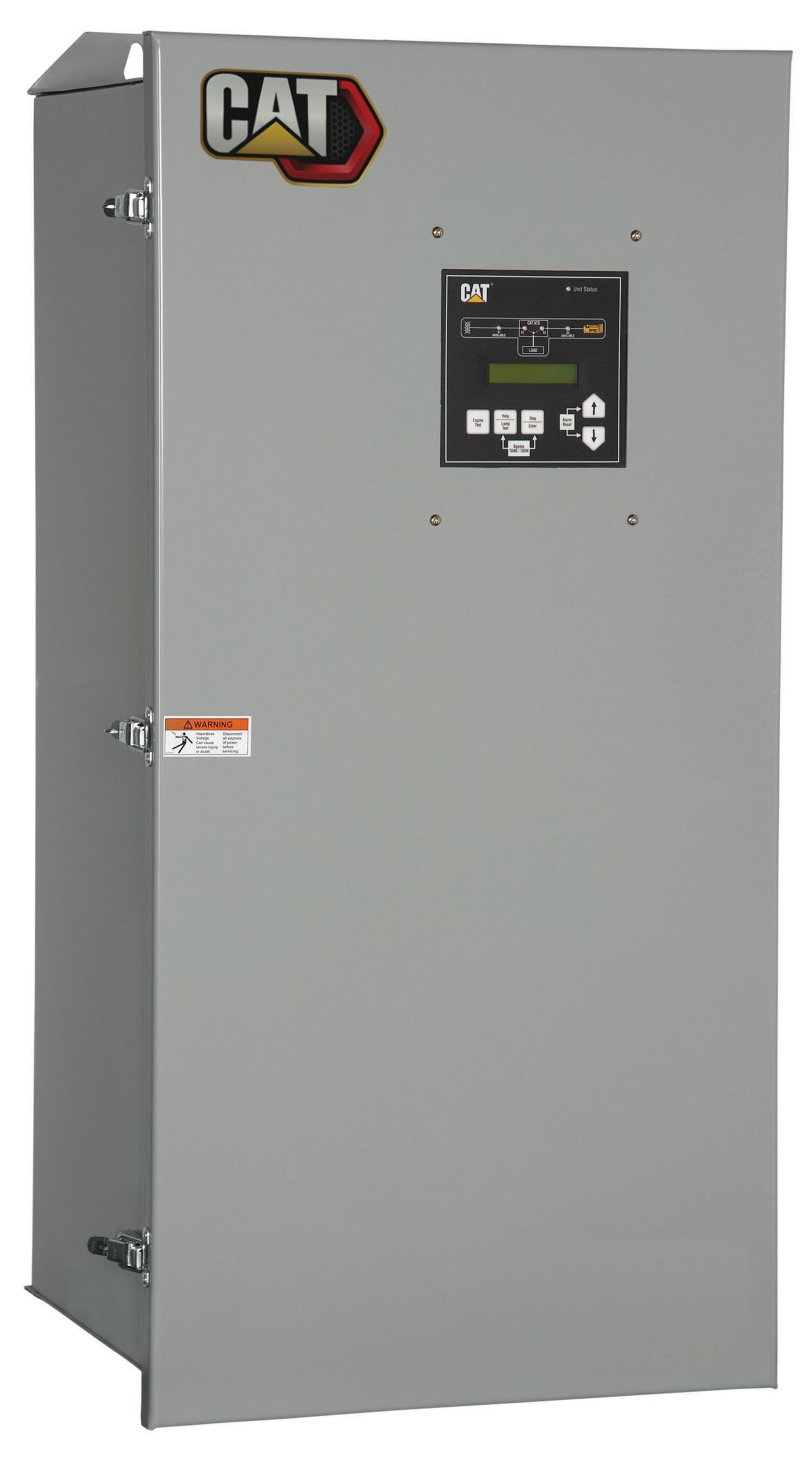 ATC-300+ or ATC-900 on MCCB & Power Breaker ATS products Keyed service entrance switch
Draw-out type breakers (available on Power Breaker ratings) UL 891 for 4000-5000A
All controls relays and industrial grade relays
Lugs are 90� rated and all control wire is #16 AWG, type XLPE with a 125� temperature rating
Durable powder-coated steel NEMA 1, 3R or 12 enclosures with three door hinges.
The hinges have removable hinge pins to facilitate door removal and are supplied with pad-lockable latches.
ATC Service Entrance Rated MCCB & Power Breaker Based ATS Spec Sheet
Download (PDF)