CONDITION ASSESSMENT OF CAT ENGINES
You need to always be able to trust your engine. Downtime is not an option. That's what makes preventive maintenance on Cat marine engines so important. A condition assessment is a package of preventive maintenance. The costs are agreed in advance. The agreement gives you the extra security you need. The service package is designed to check the condition of your engines and extend their life.
WHAT IS A CONDITION ASSESSMENT?
No two situations are the same, so a condition assessment is always a tailored deal. It covers a range of inspections combined with additional maintenance services. These may include periodic inspections of lubricating oil, engine/screw load and combustion chambers (using endoscopic inspection) or inspection of flexible couplings, adjustment and testing and calibration of alarm systems.
BENEFITS OF A CONDITION ASSESSMENT
The big advantage of a condition assessment for preventive maintenance of your Cat engines is that you get additional maintenance services in addition to inspections. You know in advance exactly where you stand.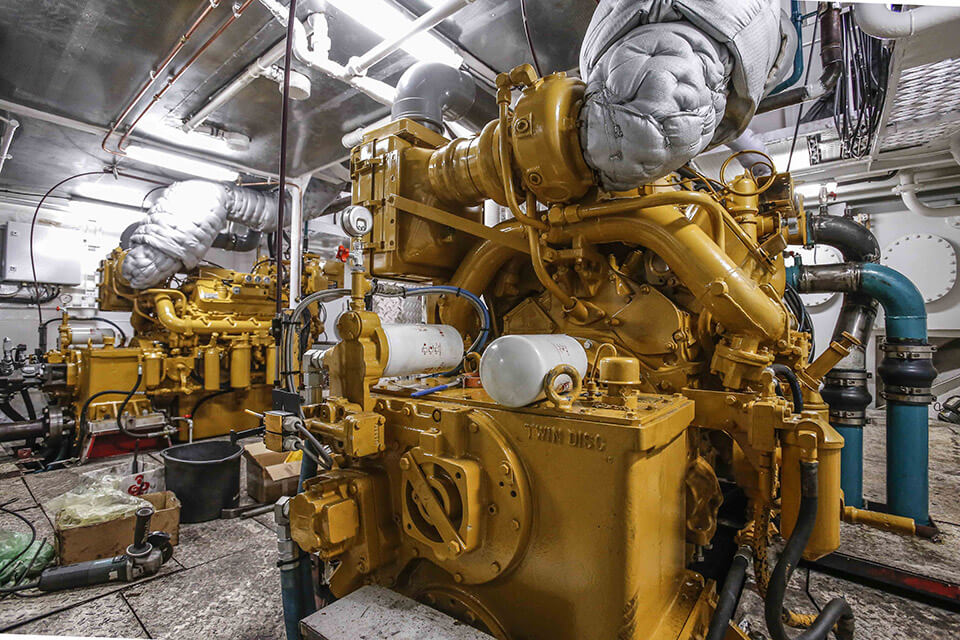 IF YOU DON'T WANT TO MISS ANYTHING, WE RECOMMEND YOU TO SUBSCRIBE TO OUR NEWSLETTER.
Many already receive our newsletter, and more will be added continuously. Stay updated on news, products and events. Sign up right now.