PAIR TEST FOR MARINE ENGINES
No matter how well your engine performs, your ship will always perform below standard if the reverse gear and propeller are not properly geared to the engine. To optimally match your engine's parts to each other, you can use our PAR test. The test provides an insight into the condition of the entire propulsion system. The test is carried out during the ship's first sea trial or after installation of a new or overhauled engine. This gives you a reference for future tests and tells you immediately if everything is working optimally.
HOW DOES A PAR TEST WORK?
During a PAR test, we will thoroughly inspect and test the engine, including cooling water, ventilation and exhaust systems. Fuel consumption is compared to the original engine specifications. This will be followed by an examination of whether the engine, reverse gear and propeller are assembled in such a way that they provide the right power and ensure optimum fuel consumption. Our recommendation is to carry out these tests under realistic conditions as part of a sea trial with at least 80% load. After the test, you'll receive a report detailing the engine's condition and any recommendations for follow-up steps to get your installation back in tip-top shape.
BENEFITS OF A PAIR TEST
A PAR test gives you an insight into the current state of the system. Through a periodic test, you can plan repairs and maintenance in good time and avoid future breakdowns. In addition to preventing reduced performance and dangerous situations, the PAR test significantly extends the life of the equipment.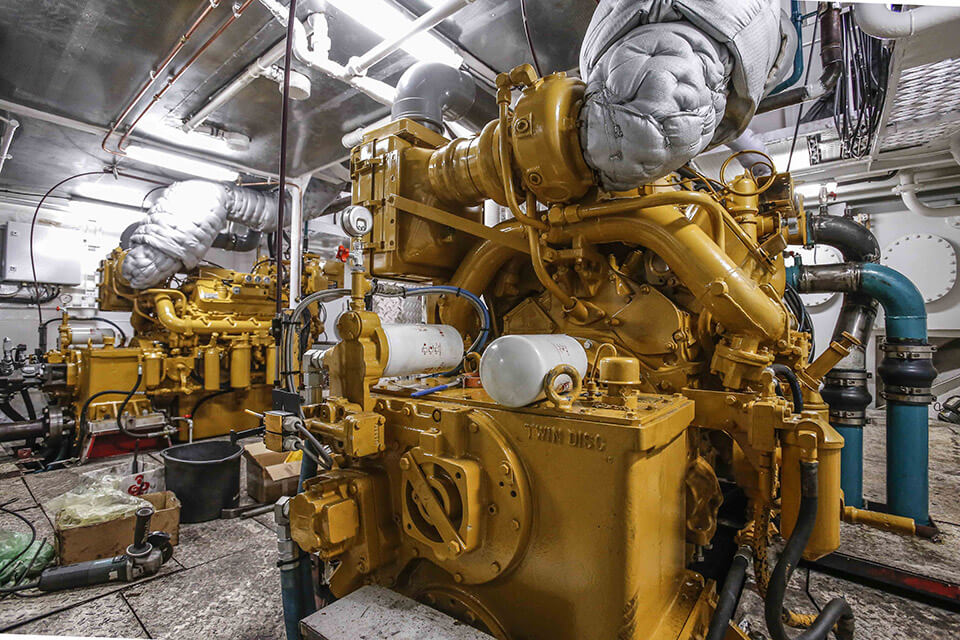 IF YOU DON'T WANT TO MISS ANYTHING, WE RECOMMEND YOU TO SUBSCRIBE TO OUR NEWSLETTER.
Many people already receive our newsletter, and more will be added continuously. Stay updated on news, products and events. Sign up right now.