PREVENTIVE MAINTENANCE: TA INSPECTION
The importance of preventive maintenance on your Cat engine is obvious: you avoid unnecessary downtime and wear and tear, and you avoid extra costs. Of course, you want preventive inspections to be carried out professionally, systematically and thoroughly. Zeppelin Denmark offers you two preventive services, both performed by highly qualified service mechanics. These are the Technical Motor Analysis ('TAM') and the Technical Electrical Installation Analysis ('TAE').
TAM INSPECTION
To optimize engine operation, it is necessary to adjust valves and injectors after a certain number of operating hours. The number of operating hours depends on the engine type. It is always wise to have preventive maintenance carried out on your Cat engines, which is why at Zeppelin Denmark we have extended our service to include a complete TAM inspection. We will thoroughly check important components of the entire engine system. After the inspection, you will receive a comprehensive report indicating irregularities and advising on follow-up steps. The TAM inspection consists of:
check/adjust valve clearance
check/adjust injector clearance
testing and setting alarms and shutdowns
check the cooling water quality
check the turbo for excessive clearance
test drive of the engine under load
check for leaks
TAE INSPECTION
Of course, you would also like information about the condition of the electronic part of your engine. The TAE inspection focuses on the electronic installation of the generator and panel. All essential electrical components are checked, tested and adjusted if necessary. The TAE inspection focuses on:
inspection of the generator using a megger test
checking electrical connections
check generator regulators
check of generator safety devices
You will receive the results of the TAE inspection in a comprehensive report.
BENEFITS OF A TA INSPECTION
TA inspections give you a clear picture of the status of your systems. This has some significant advantages. By knowing the condition of your engine, you can adjust the maintenance planning accordingly. Preventive maintenance of your Cat engine extends its life, prevents unnecessary high costs and helps maintain optimal product value.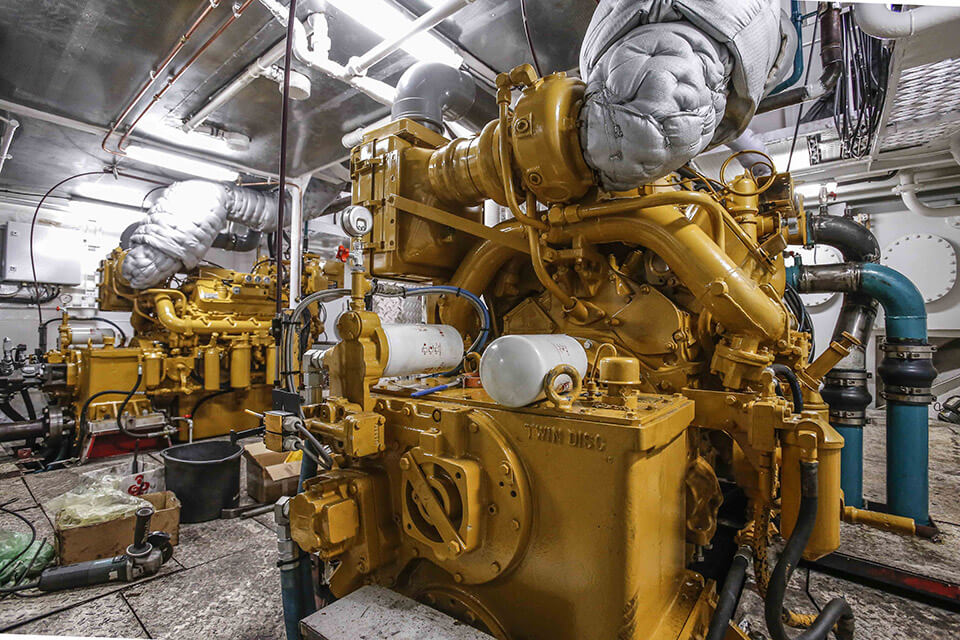 IF YOU DON'T WANT TO MISS ANYTHING, WE RECOMMEND THAT YOU SUBSCRIBE TO OUR NEWSLETTER.
Many people already receive our newsletter, and more will be added continuously. Stay updated on news, products and events. Sign up right now.