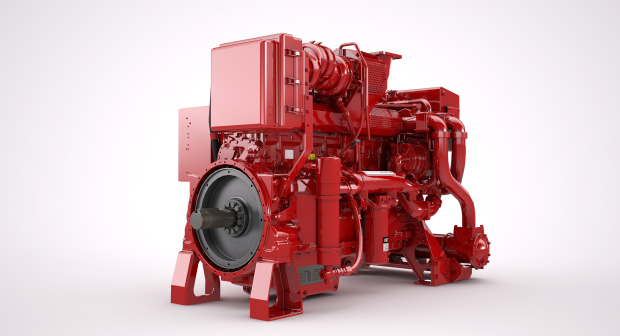 Diesel-powered fire pumps
Cat® engines are extremely flexible and are used globally in applications as diverse as locomotives, ski lifts, tractors, trucks, ships and fire engines.
One of the application areas where high stability is most important is when the diesel engine drives a fire pump. Caterpillar has specialized in this field of application for many years, and has a large number of satisfied customers spread all over the world.