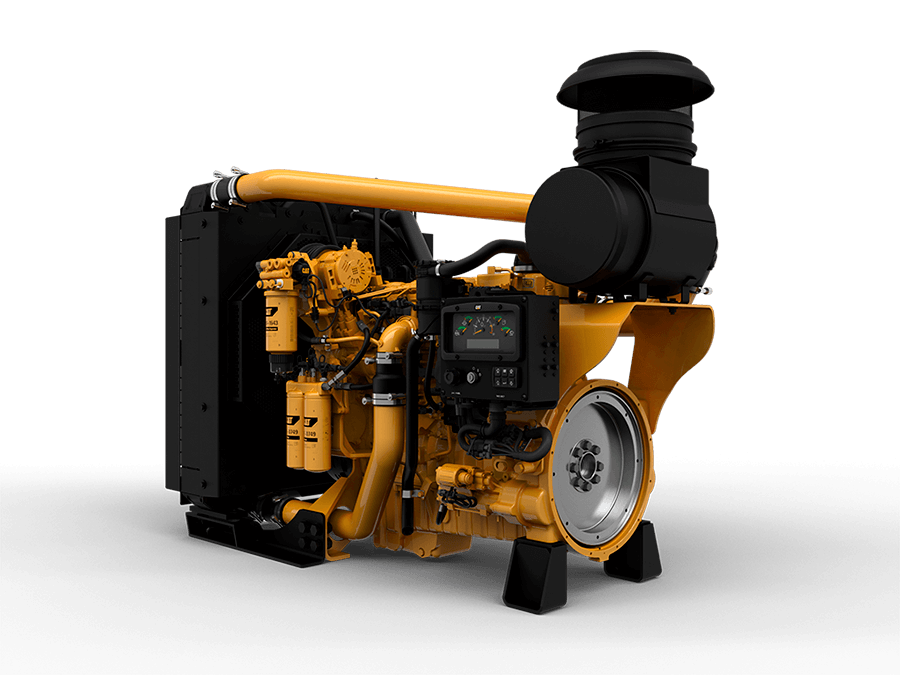 INTEGRATED POWER SOLUTIONS
Cat® engines for OEM purposes can be used in a wide variety of machines. With a system from Cat®, you get an integrated package made of robust and durable components designed specifically for your applications. The performance is optimized for your requirements. Our powertrains are optimized so that the engine, transmission and cooling work efficiently together, resulting in smoother operation and lower fuel consumption.
SOLUTIONS ADAPTED TO YOUR NEEDS
Cat® engines are extremely flexible and are used globally in applications as diverse as locomotives, ski lifts, tractors, trucks, ships and fire engines. And of course in Caterpillar's own world-famous program of construction machines. A clear demonstration of a product range that can be adapted to the needs of different industries.
DO YOU JUST NEED AN ENGINE OR DO YOU WANT A COMPLETE DRIVELINE? – THE CHOICE IS YOURS
With Caterpillar as a supplier, you not only get access to a proven Cat engine that delivers the performance and efficiency you expect from Caterpillar. We can also supply a complete powertrain, where all accessories are optimized for use with our engines, including:
Powerful and easily operated transmissions
Durable axles that reduce sound, provide traction control and resist shock loading
Self-lubricating gear systems with configuration for single, double and triple reduction
The industry's largest selection of torque converters matched to engine speed and power
Due to changing requirements and changes in legislation, it is important for you and your company to constantly innovate. There are increasingly strict requirements for the performance, sustainability and implementation of engines and components. But how do you find a reliable engine that meets all requirements and regulations at the lowest price? Discover Caterpillar's quality engines and see what we can do for you.